By Debra Murray
Voting, once a simple task of waiting in line and filling out a bubble sheet, came more complex with the COVID-19 pandemic and a lot more expensive.
The pandemic's spread throughout the U.S. by primaries last year led14 states postpone primary elections, including Kentucky.
During 2020, 28 countries, including the U.S., had national elections in which 88 million people voted. Between March and May 2020, there were 22 elections scheduled, and between April and October, there were more than 30 national elections scheduled.
The COVID election increased costs included the need to upgrade voting equipment, additional costs for personnel, additional ballots — for in-person use and absentees — creating vote centers and even $1 million spent on pens in Kentucky because of concerns about surface contact spreading of the virus.
Warren County received 90,000 pens that if lined up end-to-end would stretch almost 8 miles, about the distance between the Warren County Clerk's Office to the vote center set up at the Ephram White Park Gymnasium.
Secretary of State Michael Adams said the 2020 election marked the most expensive election Kentucky ever.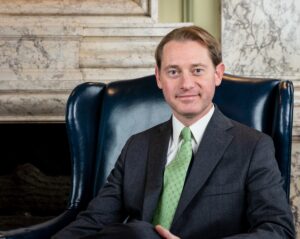 The Coronavirus Aid, Relief and Economic Security Act was a $2.2 trillion economic stimulus bill passed by Congress and signed into law by former President Donald Trump on March 27, 2020, in response to the economic fallout of COVID-19.
During the pandemic, election costs received approximately $6.5 million of $40 million the state received from the federal government through the CARES Act.
"Thank God for that money because there's no way we could have done this without it," Adams said. "We used every penny of that money to go out and upgrade equipment."
The CARES funds were used primarily for new paper ballot machines that many counties needed.
Adams said another significant cost was postage for voters to receive and send their absentee ballots.
The Brennan Center for Justice estimates the cost of mailing voters ballots costs $1.15 and –$2 per registered voter.
Ballot tracking software was new in several states. The Brennan Center estimates that ballot tracking software will cost $50,000 per state.
Other costs included having enough personal protective equipment for poll voters and voters if needed. Lynette Yates, Warren County Clerk, said that concerns about contact spreading went beyond those 90,000 pens.
"We had to clean after every vote or we had to have people tally all of our votes and [those] that did nothing but clean all day long," Yates said. "The state allowed PPE for everyone. This was a very, very expensive election."
But the pandemic came with something you cannot necessarily buy, and that was experience with the voting process that in Kentucky led to an extensive election reform bill.
Kentucky House Bill 574 was signed into law by Gov. Andy Beshear in April.
The measure provides for three days of no-excuse, early in-person voting — including a Saturday — before Election Day. It also allows counties to establish vote centers where any registered voter in each county can cast their ballot, regardless of their precinct.
These key provisions relax the state's strict pre-pandemic voting laws. Before the coronavirus hit, Kentucky prohibited early voting by mail or in person unless a person could not vote on Election Day because of advanced age, illness, severe disability or temporarily residing out of the county or state.
Western Kentucky University history professor, state Rep. Patti Minter, D-Bowling Green, said she voted in favor of the bill but "only reluctantly."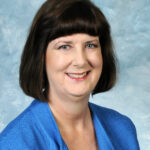 "That's still not good enough in my opinion," Minter said. "There are plenty of states that do mail-in ballots for any reason. It's virtually impossible to commit fraud with that. The stories that people tell for political gain about this being some method to perpetrate fraud and steal elections and harvest ballots."
Pew Research Center research shows that 54% of residents in the United States voted in person in the 2020 presidential election, compared with 46% who voted by absentee or mail-in ballot.
Restrictions for mail-in voting in Kentucky and several other states were lifted for the election. Typically, a college student in a different county or state or someone with a disability that prevents marking a paper ballot can vote absentee in Kentucky.
Six voter centers will be opened in Warren County during the next election due to the passing on HB 574.
"Last year, we had three weeks early voting," Minter said. "So, there weren't the lines still there on Election Day, but it wasn't that bad. But (going forward) they're gonna be terrible. We know that having lines is a deterrent to voting. It discourages people from voting. It's harder for people who are in hourly wage jobs to vote if they have to stand in line for a long time."
One example of a polling system Minter preferred is in California, where polling places are available every three miles.
"It's so everybody will have access to vote [and] to keep the lines down in a very populated state," Minter said.
Joshua Douglas is a University of Kentucky law professor and author of "Vote for Us," a book focusing on different political issues including voting centers throughout the U.S. His use of vote centers in his book inspired Kentucky Secretary of State Michael Adams to incorporate those in Kentucky.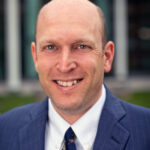 "I think what election administrators have found is that it doesn't make sense to direct the counties where they must locate their polling centers, although what they can talk to you about does provide that the state board of elections, which is a bipartisan board for Democrats and for Republicans have to approve the county's plans," Douglas said.
"The reason for that is when they announced the ability to do vote centers for the 2020 primary — I think most people were surprised when all of the large jurisdictions in Kentucky all decided to just have one location. And the reason they did that was because almost all voters were going to be voting by mail."
Douglas said voter centers are a "win-win" due to cost benefits, and it is more convenient for voters.
"It just costs less money for counties to have to run fewer polling locations, fewer workers, fewer machines, etc.," Douglas said. "Then the voters love it. It's just so much more convenient because instead of having to schedule your day around going to the precinct closest to your home, you can go anywhere in the county."
And Drop boxes allow people to securely drop ballots no matter what time of day. During the 2020 election, voters were able to request an absentee ballot for any reason through an online portal.
"A lot of people saw the benefits of expanding vote by mail," Douglas said. "I think Kentucky's voting law that includes an online portal to requested absentee ballots including the vote center models is an outgrowth also of the pandemic elections. So, I think we just saw that we can make it easier to vote for people when you're dealing with emergency situations." Douglas said.
"I suspect that a lot of those reforms are ones that people are talking about now that things like drop boxes. We were forced to use them to try to make an election to work during a pandemic, a lot of them are going to get implemented permanently, like we've seen here in Kentucky."
Lynette Yates, Warren County Clerk, said the three weeks of early voting in 2020 that voters was too much.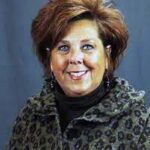 "We'd like to have seen seven days from Saturday to Saturday," Yates said about the reduction to three days in the new law.
Having vote centers is more "labor intensive" since county clerk's offices are responsible for organizing those in comparison with precincts that were organized by election officers, Yates said.
"It is a little harder work on us, but it makes for a better election," Yates said.
While some like Douglas think the last presidential election brought attention to accessibility issues, Yates thinks elections are accessible but voters must take responsibility.
"I think the elections have always been accessible," Yates said. "It's just whether you choose to get out and vote and you know, the voter has to take some responsibility."